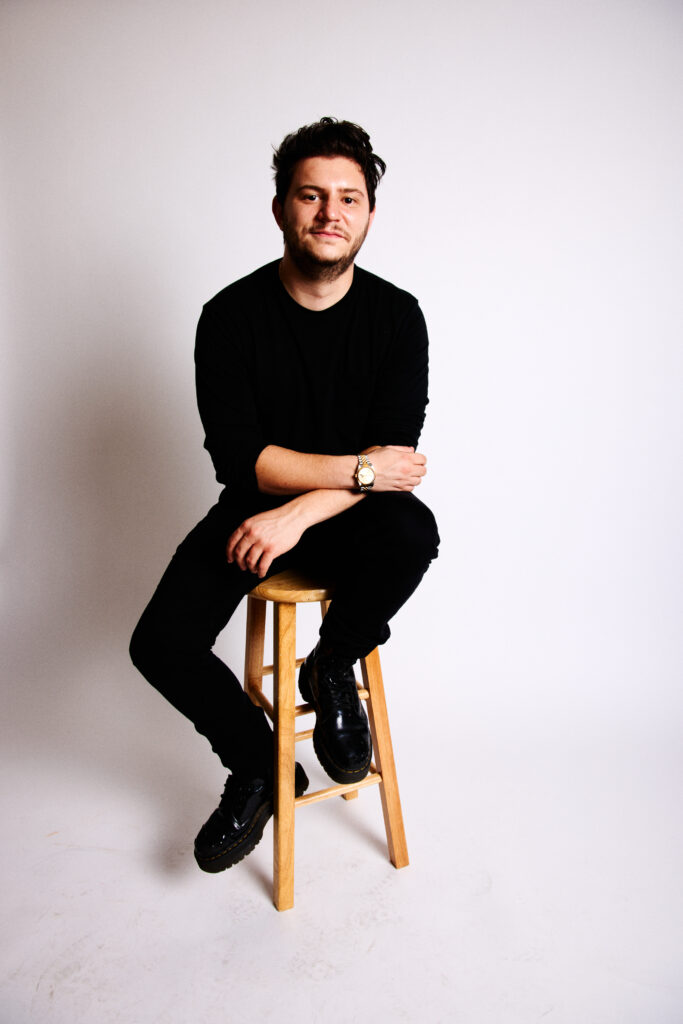 Hal Rosenfeld is
equal-parts composer, music producer, percussionist, and orchestrator whose work can be heard in nearly 200 films, television shows, and video games.
Hailed for his extreme versatility, creativity, and expansive production across all genres, Hal has been involved with projects that have garnered Emmy, Grammy, and Oscar recognition, including The Greatest Showman, Fosse/Verdon, In the Heights, Only Murders in the Building, and A Very British Scandal. He is prominently featured on blockbuster soundtracks such as Top Gun: Maverick, Lord of the Rings: The Rings of Power, The Unbearable Weight of Massive Talent, Fortnite, The Adam Project, Godzilla: King of the Monsters, and groundbreaking Netflix series The Witcher.

In 2022, he scored Lifetime's feature film Jailbreak Lovers, and worked alongside Emmy-nominated composer Jasha Klebe, to develop the sonic identity and co- compose the main theme for NBC Peacock's highly-anticipated Queer as Folk. TV Guide and AV Club noted his musical dance numbers in Penny Dreadful: City of Angels as the Showtime series highlight.
As a composer and music producer, Hal is becoming known for his ability to create new sound palettes and masterfully camouflage into any genre of music. Orchestrating, his work is heard in Mulan (2020), Jerry & Marge Go Large, Pixar's Cars on the Road, and Paramount+'s Infinite.
Working outside of film and television, Hal has appeared with Harry Styles, Ringo Starr, Yoko Ono, Jonas Brothers, Kelly Clarkson, Christina Aguilera, Engelbert Humperdinck, Imogen Heap, Cuco, Daveed Diggs, as well as on albums that total millions of unit sales and over 1 billion Spotify streams, globally.
Hal currently lives in Los Angeles, where he once made prolonged eye contact with Emma Watson at a party.